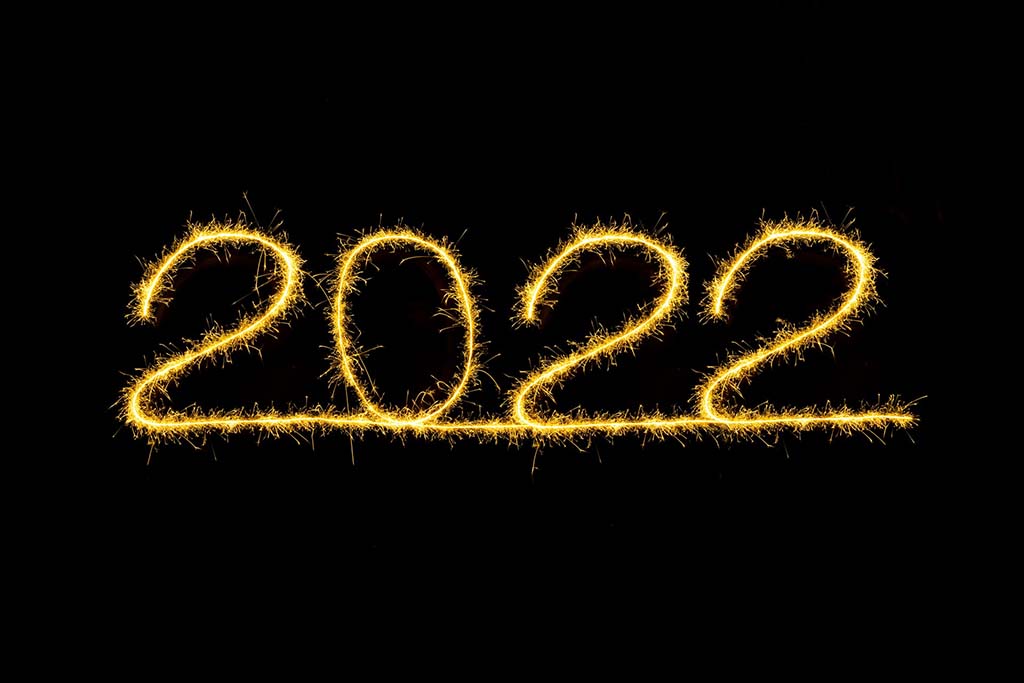 Reading Property Market Update – December 2021
By Charlie Higgs – Owner Village Properties
Of the many local people I've spoken to in recent weeks, I am most frequently asked what the local Tilehurst and Reading residential property market's will do in 2022. Will the current strong seller's market continue into the new year, and are those power buyers still lined up waiting for their dream home to come on the market.
Making any kind of market forecast in such uncertain times is best left to the market analysts, although they are often way off, and certainly were this year…
Although having lived, worked and breathed the local property market for more than 25 years and with a wealth of local experience within our team, we have a good understanding of the current market and how this might translate in the coming year.
We've gathered together the data currently available and offer our thoughts and some useful insights into what we might expect from the residential market in Reading & Tilehurst in 2022.
Residential Property Market 2021
There is a great deal of information published about the property market, getting to the true numbers is not as straightforward as it seems.
The large property websites like Rightmove and Zoopla produce their own analysis, although based only on their own data, which is not the complete picture as no one website has every house that's sold or do they have the actual sale price.
To get the complete picture of all property transactions in the UK, we went to the source, the government agencies charged with collecting this information.
Average UK house prices – up 11.8%
Official Government statistics
Residential property data is published by the Office For National Statistics (ONS) with data from HM Land Registry and HMRC.
The latest available UK house price index from the ONS confirms an increase of 11.8% increase in average UK house prices. The report, released in November 2021, shows the increase in house prices for the period September 2020 to September 2021, the data is provided by the HM Land Registry report for the same period. This data is not based on predictions or data samples, but on real-life transactions, so is as accurate as it gets.
Comparisons
As a useful comparison, Rightmove, in their UK property index, report the national YTD increase at 6.3%. Zoopla, in their own house price index, confirm a national increase of 6.9%.
Regionally, the South East of England shows significantly higher numbers with Rightmove reporting a 9.1% increase and Zoopla a fair amount less at 6.3%.
Whilst these are not direct comparisons, as the ONS data is to the end of September and the full year is not yet available, the probability is that we have seen a double-digit increase in the value of our homes in 2021.
Value of UK homes at record high
Also reported by HM Land Registry, average house prices have increased to a record high in 2021. Here we are able to look a little closer at our part of the country, although not specifically Tilehurst and Reading but the South East area of England.
For England as a whole, the average house price is £287,895, that's an 11.5% increase, for the period September 2020 to September 2021. For the same period in the South East region, the average house price is £370,886 up slightly more on the national average at 11.7%.
The statistics are from the HM Land Registry, house price index at September 2021.
Comparisons
Property portal websites offer widely varying average house prices. Rightmove reports the South East region with an average house price of £452,831.
Property transactions at record high
Whilst as yet there is no official number available for this, HM Land Registry are notoriously slow at publishing this data, although to be fair, at the time of writing (mid December 2021), we do still have a few weeks of 2021 to go.
The portals however have been predicting for some time that 2021 will be a record-breaking year, their predictions are for over 1.5 million property transactions. Rightmove, in their latest house price index, confirmed that we have already exceeded the highest number of completed home sales since 2007 and expect 1.5 million for 2021.
What can we expect in 2022?
This tear we've seen considerable fluctuations in the residential property market, from the lows of the early lockdown to the highs of the frenzied buyer's market, triggered by the stamp duty holiday, we've experienced for much of the latter part of the year.
2021 has been an exceptionally busy year by any standard. With record-breaking house prices and transactions. The frenetic pace of the market conditions we've experienced during 2021 has caused many of our clients that have wanted to move, to sit tight and wait for some normality to return.
This certainly indicates that there is some pent up supply in the market. Indeed in Rightmove's 'House Price Index' they report that although currently, fully available stock of homes for sale has hit a new record low this month, valuation requests from home-owners are 19% up on this time a year ago, suggesting more people will be making a New Year resolution to move.
As the uncertainties around Corona Virus still dominate much of our thoughts, making predictions for 2022, in what are still very uncertain and perhaps unpredictable times, is defiantly not easy.
We've taken a slightly different approach and looked at the current influences that are likely to impact the property market, and more importantly, those local buyers and sellers.
The economy – The current economic climate is looking encouraging, and with relatively low unemployment, just about every economist from the OECD to KPMG are predicting a strong 2022. This is generally a good indicator for consumer confidence, as it is for the residential property market.
Mortgage Interest rates – As we have already seen, the Bank of England have, for the first time in more than three years, increased interest rates in an attempt to curb inflation.
Depending on which media source you read, the Bank of England is likely to increase interest rates further at some point in 2022. The key for homeowners, and certainly for home movers, is to get moving and take advantage of the current low fixed-rate mortgages while they are still available.
Although, even with the predicted increases, mortgage interest rates will still be the lowest we've seen in most of our lifetimes.
Supply and demand – Incredibly strong buyer demand during the latter part of this year has been the dominant driver for the price increases seen in 2021. It's been the detractor for many homeowners marketing their homes that require an onward purchase. As they have been consistently out-manoeuvred by the power buyer.
The supply of new property to the market in 2022 is predicted by many to improve. Certainly, anecdotally, we are seeing many of our own clients preparing to market their homes in the new year. Sellers that have previously put off the move are now looking to take advantage of the still strong seller's market and low-interest rates whilst they can.
Our Christmas opening hours, for those looking to start their search for a new home in the new year –
Christmas Opening hours
Thursday 23rd December – Normal hours
Friday 24th December –  9.00am – 12.00pm
Saturday 25th December – Closed
Sunday 26th December – Closed
Monday 27th December – Closed
Tuesday 28th December – Closed
Wednesday 29th December – 10am – 2pm
Thursday 30th December – 10am – 2pm
Friday 31st December – 10am – 2pm
Saturday 1st January –  Closed
Sunday 2nd January –  Closed
Monday 3rd January –  Closed
Tuesday 4th January –  Normal hours
Wish you all a Merry Christmas & Healthy Happy New Year._
Thanks for reading
Charlie Higgs – Village Properties
THINKING OF SELLING? Use our instant online valuation tool to give you an idea of the value of your home or give us a call to arrange a more accurate appraisal.