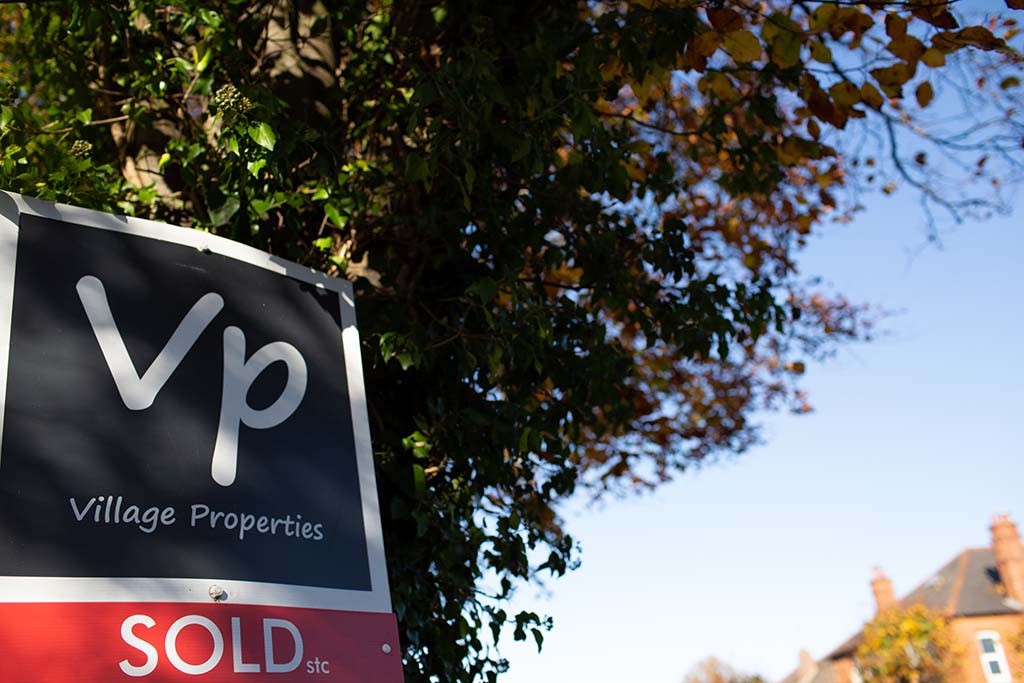 Reading Property Market Update – November 2021
By Charlie Higgs – Owner Village Properties
This year has seen such highs and lows in the Reading & Tilehurst property market, from Christmas 2020 being cancelled to the third national lockdown in January. At the time, no one could have predicted the booming property market of summer and autumn 2021.
The booming market, initially fuelled by the chancellors stamp duty holiday, as well as the 'search for space' movement. With many buyers taking advantage of their newfound freedom of working from home and the realisation that they are free to move to areas that offer great value for money. Certainly relative to city prices, and more importantly the post lockdown desire for more space, both inside and out, that these buyers are looking for.
With Christmas 2021 now less than a month away, the local Reading and wider Berkshire property market remains unseasonably active, whilst the frenetic buyer demand of previous months has slowed, we are still seeing strong demand from motivated buyers.
Historically, the month before Christmas has, for me and the rest of the property sector, been a time for reflection and planning for the coming year. With the crazy year 2021 has been, it's hardly surprising that this year is bucking the trend. The cause of much of the frenzy has been the lack of available property, as owners have been reluctant to market their home with Covid at the forefront of their minds.
We are now seeing a good number of these clients reconsidering their strategy for moving home, having previously shelved the idea. Many are actively planning to begin marketing their home in the new year, hoping to take advantage of the still strong sellers' market as well as low-interest rates before the likely increase.
2021 – State of the market review
From the well informed to those with just a passing interest in the property market, it will have been impossible to have missed the news about the increase in property values in 2021.
In the recent 'UK House Price Index' report from Zoopla, they confirm that the current UK house price growth for 2021 YTD is 6.6%.
Locally, in the South East, that figure is slightly less at 6.1%, but is nevertheless a fairly substantial increase. Nationally, 2021 was a record year for property sales, exceeding the highs in 2007, with over £473bn of agreed sales, £95bn more than 2020.
Strong buyer demand has been the topic of conversation for much of the year, which continues to run at 25% – 30% above 5-year annual average. Whilst current levels of demand have slowed there are still many buyers actively looking, so this year is set to end more strongly than last year and we expect this to carry into 2022.
Property Values
According to the recent Zoopla report, they conclude that buyer activity is beginning to return to normal, as the economy re-opens and mortgage availability improves. And, that there is clear evidence of slower growth in the value of homes where new sales are being agreed, they predict a 3% increase in 2022.
More locally, predicting the market from one week to the next is difficult, but what I can see, is that there are many people that have put off selling their home in 2021 and a good number of those are currently preparing to sell early in 2022. So it certainly looks like being a busy start to next year.
Selling your home? How to get the best price
For those thinking of selling their home, here are some tips for attracting buyers and achieving the best price for your home.
Kerb appeal –  The front of your home is the first and last thing a buyer will see, either online or in-person, so make sure their first impression is amazing.
Look at the front of your home, look for loose roof tiles, or rainwater downpipes. Clean the windows, paintwork and the front door, give it a new lick of paint if necessary. Tidy the garden, sweep the path, trim the hedges, remove weeds and paint the fence. First impressions really do count.
A clean home is a happy home –  It's important that the buyer can see your home and not be distracted by clutter, it can be difficult for buyers to imagine what it would be like living in a home full of excess stuff. Be ruthless, remove as much as you can, box it up, put it in storage or sell it on eBay.
Presentation –  Ideally, buyers should be able to see your home as a blank canvas, with natural colours, light and airy spaces and requiring minimal work. So give tired-looking rooms a freshen up with a new lick of paint. Let the light in, open curtains and blinds or use some well-placed lighting to make your home feel warm and welcoming.
Odd jobs –  Look at each room in turn, make a list of all those little jobs that you've not got around to doing. Misaligned cupboard doors, missing or broken door furniture, dents in walls, skirting boards and door frames. Check the silicone around the sink and bathroom, steam clean tile grout, replace badly worn carpets and floor covering.
Flower and plants –  it's worth investing in some beautiful cut flowers or plants as a focal point, they will bring colour and life to a room.
Make it sparkle –  Before a buyer arrives, make sure it's spotlessly clean and tidy, clean the sink and bathroom, fresh and smelling lovely. Add a bowl of fresh fruit to the kitchen, and whilst it's an old chestnut, brew so coffee, it really does make a difference.
I hope you found this helpful.
Thanks for reading
Charlie Higgs – Village Properties
THINKING OF SELLING?
Use our instant online valuation tool to give you an idea of your home's value or give us a call to arrange a more accurate appraisal.