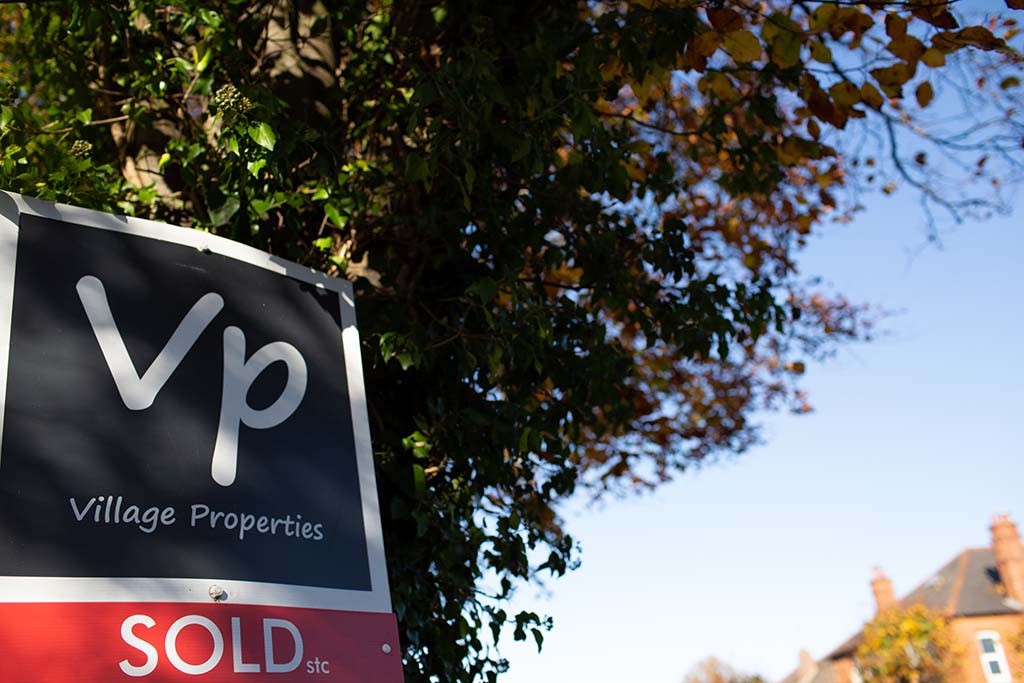 Spring Property Market Heats up! 
As April is quickly approaching, and with the lockdown gates about to start to open. There is considerable excitement and pent-up demand in the local Reading property market.
Since the Chancellors Budget announcement earlier this month, confirming the extension of the Stamp Duty holiday to the end of June, property buyer activity has been at record levels.
Whilst the Stamp Duty announcement has been a big motivator for many buyers, the normal seasonal Springtime surge has also played its part, along with what commentators are calling the  'Vaccine Bounce' has combined to make for record-breaking buyer demand.
Factor in the current move by second steppers for extra space for home working and outside space for a better quality of life, makes the local Tilehurst and reading markets a real hotspot.
For some, there is of course still an understandable air of caution, certainly for those thinking of selling for the first time. We've all had many uncertainties over the last year, and you have to be sure that moving is right for you and your family, it's a big decision.
But if you're looking for confidence, you only need look at the new data from Rightmove's latest House Price Index, which shows that NOW is the best time in a decade to sell your home.
Demand from buyers is at a 10 year high.
According to Rightmove, demand is outstripping supply at the greatest rate for a decade, which has resulted in the average price of a property coming onto the market creeping even higher. They note that the number of potential buyers enquiring about each available property is 34% higher than the same time last year – another record high!
With such high buyer demand, new properties to the market are being snapped up fast. Often, as soon as a property is listed on the market, there's a rush of buyer activity arranging viewings and quickly offers are received.
This is why we are seeing the best sellers' market for the past ten years, so when we say NOW is the best time to sell it's because we don't want you to miss out on this vibrant and exciting opportunity if you're thinking of moving.
Spring surge
The daffodils are blooming, lambs are dancing around the fields and historically, as the nicer weather starts to arrive, thoughts of moving begin to arise.  Spring has always seen a surge in buyers and sellers looking for a new home, but this year they seem to be blossoming early.  According to Rightmove, the number of sales agreed in the first week of March was up by 12% on last year, even with the lack of properties on the market.
With more time on our hands, you may be spending more time online than you did before – has this sparked a desire to move?  It's no wonder that properties are moving quickly when you see the stark figures of the number of people visiting property portals such as Rightmove.  In February, Rightmove saw a whopping 40% increase in visitors from the same time last year – that's a daily average of over seven million visits. How can you ignore that?
Chancellor's gift
Selling your home now also means you can take advantage of the chancellor's gift of the Stamp Duty holiday extension, which provides an incredible saving.  What would you do with those extra pennies? You could maybe use it for a larger deposit and possibly buy a bigger home than you had planned.  You could fulfil your dream of buying a project, a house that you can truly put your stamp on and use the extra funds to pay for the works, or maybe it's your future holiday fund?  No matter what you decide, you can't ignore the savings available to you before the Stamp Duty holiday ends.
Rightmove's Director of Property Data comments: "The already high level of buyer demand caused by the lockdowns has continued to surge since the start of the year. This demand will be further boosted from April by the new government guarantees enabling lenders to bring back 5% deposit mortgages. The record buyer demand measured by Rightmove indicates that now is the right time for many. Record low interest rates and the new focus on what your home needs to offer after several lockdowns have led us to the greatest excess of demand over supply in the last ten years. This strong sellers' market is good news for those who are looking to put their home on the market as the traditional Easter selling season approaches. Blossoming buyer demand coinciding with blossoming gardens should put a spring in the steps of sellers."
Spring into action
If you've been pondering selling your home and are now feeling you should at least investigate, our team are here to help.  Whether you want more space, are looking to downsize or fancy something completely different, we can make sure that you have all the information to make the right decision for you at this time. Don't delay if you're curious, now is the time to spring into action.
Instant Online Valuation – Click here
Search for your perfect home – Click here